Scandinavian Energy Contractor A/S
·
Allerød
Civil Works Contracts Manager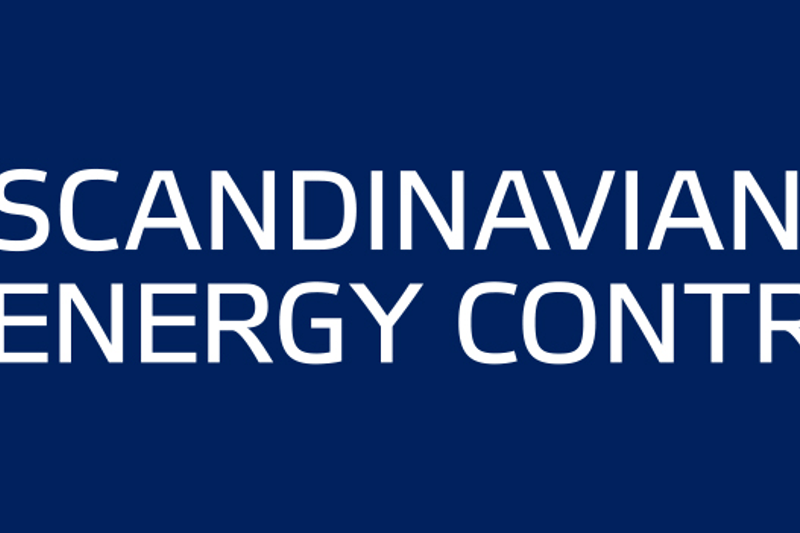 Do you want to be part of an ambitious new venture delivering world-class, sustainable energy solutions? Headquartered in Allerød, Scandinavian Energy Contractor (SEC) A/S is committed to a future of energy-from-waste (EfW) plant building and operation in the UK and Europe. 
---
If you have experience within the management of international construction projects and thrive working in a dynamic organization then you could be the right candidate to fill the vacant position as Civil Works Contracts Manager.

The Civil Works Construction Department is responsible for the planning and execution of all Civil Works on Scandinavian Energy Contractor's EPC projects. In the immediate future SEC will be concentrating on Energy from Waste projects in the United Kingdom but going forward all manner of Energy related projects will be considered.
The department works in close collaboration with colleagues in our tendering department and our Civil Works Engineering department who take care of the design of our projects
From first inquiry to final account
As a Contracts Manager you will have commercial responsibility for civil works contracts in relation to one or more EPC contract. Typically, the civil work scope has a value between 100 and 250 MDKK.

In the tender phase you will support our tendering team with the screening of local civil works contractor's and provide input with respect to construction methods and programming. After commencement of an EPC contract, you will manage the selection of contractors and suppliers, completing contract documentation and contract negotiations followed by the management and coordination of construction activities on site including cost, progress and quality management.
Typical activities throughout the construction process can include:
Planning and arranging pre-tender meetings and contacts with contractors and suppliers.
Preparing tender and contract documents based on FIDIC conditions.
Managing contract negotiation meetings.
Providing budgets and cost reports associated with the performance of the selected Civil Works Contractors.
Participating in design review meetings and ensuring that the design is furnished to the Civil Works in a timely and understandable manner.
Analyzing and developing responses to contractor's variation submissions.
Identifying and developing responses to commercial risks associated with the execution of the works.
Coordinating the civil works scope with mechanical and electrical activities.
Supporting the site team with Contractor's monthly valuations and issuing payment certificates.
Analyzing construction solutions and providing input to Engineering.
Developing and maintaining a network of advisors, contractors and suppliers.
All-around understanding of complex designs
You probably have a background as a Project Manager, Civil Engineer or Quantity Surveyor. We are looking for:
at least 7 years' experience with construction of industrial building projects from either a client or contractor perspective.
experience with cost and contract management of international civil works contracts.
experience with preparing tender and contract documents based on FIDIC Conditions.
strong numeracy and commercial management skills and the ability to understand and convey complex designs to the Contractors.
a team player with flexible approach
high proficiency in spoken and written English
proficiency in spoken Danish
It will also be an advantage if you have some experience with mechanical and electrical works since the civil works scope is carried out in close collaboration with these disciplines.
We offer
We offer an exciting job with great challenges in a dynamic and consolidated company. The position offers overseas travel of up to 40 days a year and potential for an overseas posting if desired. The salary will be according to qualifications.
---
About Scandinavian Energy Contractor (SEC) A/S

SEC originates as a carve out from BWSC, who originated from the stationary engine division of Burmeister & Wain (B&W), which has built and installed diesel engines for power plants since 1904. SEC will build on BWSC's impressive track record with the installation of more than 4000MW in 74 countries. Building on that vast experience, knowledge and resources acquired from the carveout, will allow SEC to grow its energy business in the UK and beyond. SEC are committed to delivering high-quality facilities, utilising the skills and experience of the transferring staff, building on the undoubted BWSC reputation, and never losing focus on value-added customer support that the end-users have come to expect. All of these come together to secure a forwardlooking, sustainable business with a long-term focus on engineering a better future.
Kunder

Scandinavian Energy Contractor A/S

Placeringer