Technical Project Manager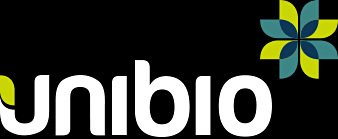 Do you want to help deploying protein of the future, which makes it possible to feed the world's growing population without devastating the ecosystems? Unibio has developed a sustainable technology to produce protein. The technology is based on fermentation using natural gas as a raw product. With our technology, we can avoid overfishing the oceans and clearing the rainforest to grow soybeans. We are headquartered in Roskilde, with development and demo facilities in Kalundborg. We experience high interest from investors, who want to establish production in different countries around the world and expect to commence several projects within this and next year.

As our new project manager, you will become part of Engineering & Projects, which is responsible for project management, the development of our patented technical solutions, as well as engineering production facilities. We work closely with colleagues from other departments and external partners who supplement our knowledge and resources, allowing us to execute large projects with a small organization. You will be involved in all aspects of Engineering & Projects particularly CAPEX projects.
The tasks will include:

Project management from initial planning to commissioning, in cooperation with our internal process specialists, EPC partners, licensees, and suppliers worldwide
Sizing, specification, and construction of process equipment
Development of PFDs, PIDs, layouts, FDS'
Vendor evaluation, purchasing and quality control
Installation and commissioning
Qualifications and competences

A background as MSc in engineering
Min. 3 years as project manager for complex process plants preferably biotech or food
Experience designing, installing, and commissioning large projects overseas
Knowledge of one or more of the following areas will be beneficial:

Separation
Spray drying
Pressure equipment
Sanitary design / EHEDGE
CIP / SIP
Gas installations

You are known as a good planner, who thinks ahead, follow up and attend to details as well the big picture
You are good at seeing solutions and creating momentum
You thrive in an international environment, speak, and write English on a professional level and can travel anywhere, mostly scheduled and sometimes longer trips of 2-3 weeks duration.
About Unibio

Unibio is experiencing great progress, we are growing rapidly, and all employees contribute and participate in the constant development. To achieve our ambitious goals, everyone does what is needed, we are not afraid to delegate, and we believe in freedom under responsibility. We have an informal attitude and dialogue across the company. We focus on a good atmosphere and safe working environment. We are more than 50 employees and increasing.
Further information

Your daily workplace will be in Roskilde, occasionally Kalundborg. Questions about the position feel free to contact Claus Hvidkjær from Electa, who is our recruitment partner for this position.
Application

Please send your application as soon as possible. We will interview continuously and close the position, when the ideal candidate is hired.
For more information about Unibio, see www.unibiogroup.com.
Kunde

Unibio A/S

Placeringer

Roskilde
Technical Project Manager
Indlæser ansøgningsskema