Scandinavian Energy Contractor A/S
·
Allerød
Senior Mechanical Engineer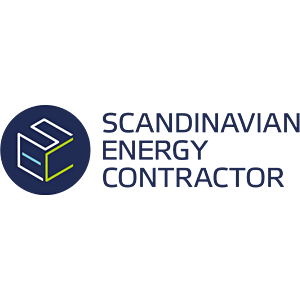 Senior Mechanical Engineer
Do you want to be part of an ambitious new venture delivering world-class, sustainable energy solutions? Headquartered in Allerød, Scandinavian Energy Contractor (SEC) A/S is committed to a future of energy-from-waste (EfW) plant building and operation in the UK and Europe.
Do you have experience with design, specification, and management of the supply of Mechanical Systems for handling of solid fuel and waste for large process plants? Would you thrive in an international and dynamic company? Then you could be our new Engineer in Mechanical department with the responsibility for fuel and waste handling systems. Joining our Mechanical Department, you will be part of shaping a new team. We are looking for several candidates who want to make a difference and have an impact on how we work.


Responsibilities given:
Managing the corporation with suppliers in respect of coordination of interfaces and final design.
Participate in negotiations with sub-suppliers.
Specify and follow up on documentation from suppliers, including PID and equipment lists.
Following up on time schedule from suppliers in according to project schedule.
Inspections/FAT and check of equipment at the suppliers' production facilities before shipping.
Site support
Qualifications needed:
High focus on quality and deadlines.
Experience with a large turnkey contractor.
Educational background as Mechanical Engineer or Marine Engineer.
Good cooperation skills.
Excellent English language skills – written and oral.
We are looking for candidates with qualifications within one or more of the following areas:
Senior Project lead for stress and flexibility calculations of many different piping systems on different plants, acc. to i.e. ASME B31.1, BS806 and EN 13480.
ROHR2 – Pipe stress calculations
Project lead Working with 3. Part approval of pressurised systems according PED Directive.
Knowledge and understanding welding procedures of/ to WPQR & WPS
- Design Review of P&IDs, Piping, Layout and Technical Documents and handling of Cross-functional Coordination Internally in the Organization and Externally with Relevant Stakeholders.
Mechanical lead engineer.

- Senior Mechanical Lead Engineering, design, and technical understanding, Support of mechanical systems for Waste to Energy Power Plants.
- Setting up Tender and Contractual Documents for Sales Projects and Evaluation of Offers for relevant suppliers for the mechanical system.
- Mechanical Design Review of P&IDs, Piping, Layout and Technical Documents and handling of Cross-functional Coordination Internally in the Organization and Externally with Relevant Stakeholders.
We expect qualified candidates to have a minimum of five to ten years of experience within one or more of the above-mentioned areas in mechanical engineering.

We seek a proactive Senior Mechanical Engineer, who can manage stakeholder relations in the complex environment of design office and construction sites, and you can manage diverse teams working under tight deadlines, without losing focus.



We offer:
An exciting job with great technical and personal challenges where you will have a great impact on shaping the way we work
The possibility to be part of a new and exciting adventure in at newly established company.
Salary according to qualifications.
We are a project-oriented entrepreneurial company, and we manage our projects in an energetic matrix organization. Our daily work environment is fast-paced with high focus on cross-functional teamwork. It is therefore important that you thrive under these conditions and are able to maintain both the detailed quality focus and overview of the workflow and interdependencies.

Please be informed that the position will require occasional travel.

If you have any questions regarding the position, please do not hesitate to contact Department Manager Mechanical Engineering, Henrik Andersen, Mobile: +45 51990335

We look forward to hearing from you.

Please be aware that interviews will be held on an ongoing basis.

Kunde

Rolle

Senior Mechanical Engineer

Placeringer

Allerød
Scandinavian Energy Contractor A/S
·
Allerød
Senior Mechanical Engineer
Indlæser ansøgningsskema