Scandinavian Energy Contractor A/S
·
Allerød
Construction Planning Manager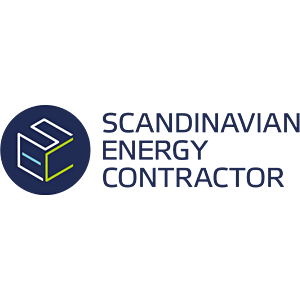 Do you want to be part of an ambitious new venture delivering world-class, sustainable energy solutions? Headquartered in Allerød, Scandinavian Energy Contractor (SEC) A/S is committed to a future of energy-from-waste (EfW) plant building and operation in the UK and Europe.
Do you want to be responsible for and ensure that the planning and scheduling of the construction activities is carried out to the highest standard with regards to safety and cost efficiency? Are you an experienced engineer/technician with a strong drive and proven planning and construction skills? Then you might be the right candidate for our position as Construction Planning Manager.
As Construction Planning Manager at SEC, you will be in the centre of the construction management team and take full responsibility for planning and scheduling of all the activities for our construction sites. You will through close cooperation with the discipline project managers, the project planners, the construction contract management, and not least the site teams, contribute to the construction of projects being carried out safe, efficient, and on-time.
Typical tasks are:
Providing input to the planning department regarding construction sequencing, site utilisation and manning forecasts.
Participating in the improvement of our WBS / CBS data.
Participating in the creation and revisions of BoQ, lumpsum, and manpower contracts.
Providing input to welfare and laydown areas for site layouts including heavy lift access and locations.
Participating in reviews of layouts, installation methods statements, etc.
Gathering feedback from site on installation manhours, costs, estimated sequence duration vs actual duration etc.
Qualifications needed:
You have a relevant engineering or technical educational background or the equivalent. You have minimum 5 years of experience with the construction of larger process plants or experience within the process engineering industry, preferably from Power Plants. Experience with Digital Twin and 4D construction software is an advantage, but not a requirement. Additionally, you have flair for a digital world and understand to use the 3D model of the plant to guide the project team towards constructability, efficient construction sequences, always keeping focus on risks and safety at work.
Furthermore, you have skills and experience in site supervision and organisation, and can handle many stakeholders with conflicting interest, including periods of considerable workload.
As Construction Planning Manager you also possess the following qualifications:
Focus on safe construction and operation is first priority for all decisions.
Know your way around on a large construction site.
Good understanding of the financial impact of your decisions including the benefit of a pro-active approach to risks and opportunities.
Good communication skills and leadership skills
Fluent verbal and written communication skills in English
We seek a proactive Construction Planning Manager who can manage stakeholder relations in the complex environment of construction sites, often under tight deadlines, all the while ensuring safety and environmental regulations are maintained. You enjoy working close together with the site team, whose issues will always have high priority, and finally you enjoy seeing what you have planned being executed accordingly.
We offer:
An exciting position with professional challenges. Salary will be according to qualifications.
At our headquarters in Allerød, north of Copenhagen, you will find a positive work environment with an informal corporate culture. We offer a canteen with healthy and affordable food and a fitness room. You will also be covered by our corporate health insurance policy and pension programme.
Kunde

Placeringer

Allerød
Scandinavian Energy Contractor A/S
·
Allerød
Construction Planning Manager
Indlæser ansøgningsskema